Schedule Your Pain Analysis Now
Get Out of the Pain Zone & Get Your Life Back 
During your pain analysis, one of our certified specialists will go over your medical history and their findings, explain how a rehab session works, and take you through your first rehab session to help provide relief on your first visit.
At the end of your pain analysis, we will recommend a rehabilitation program that will address your unique concerns and pain, giving you a pathway to get your life back.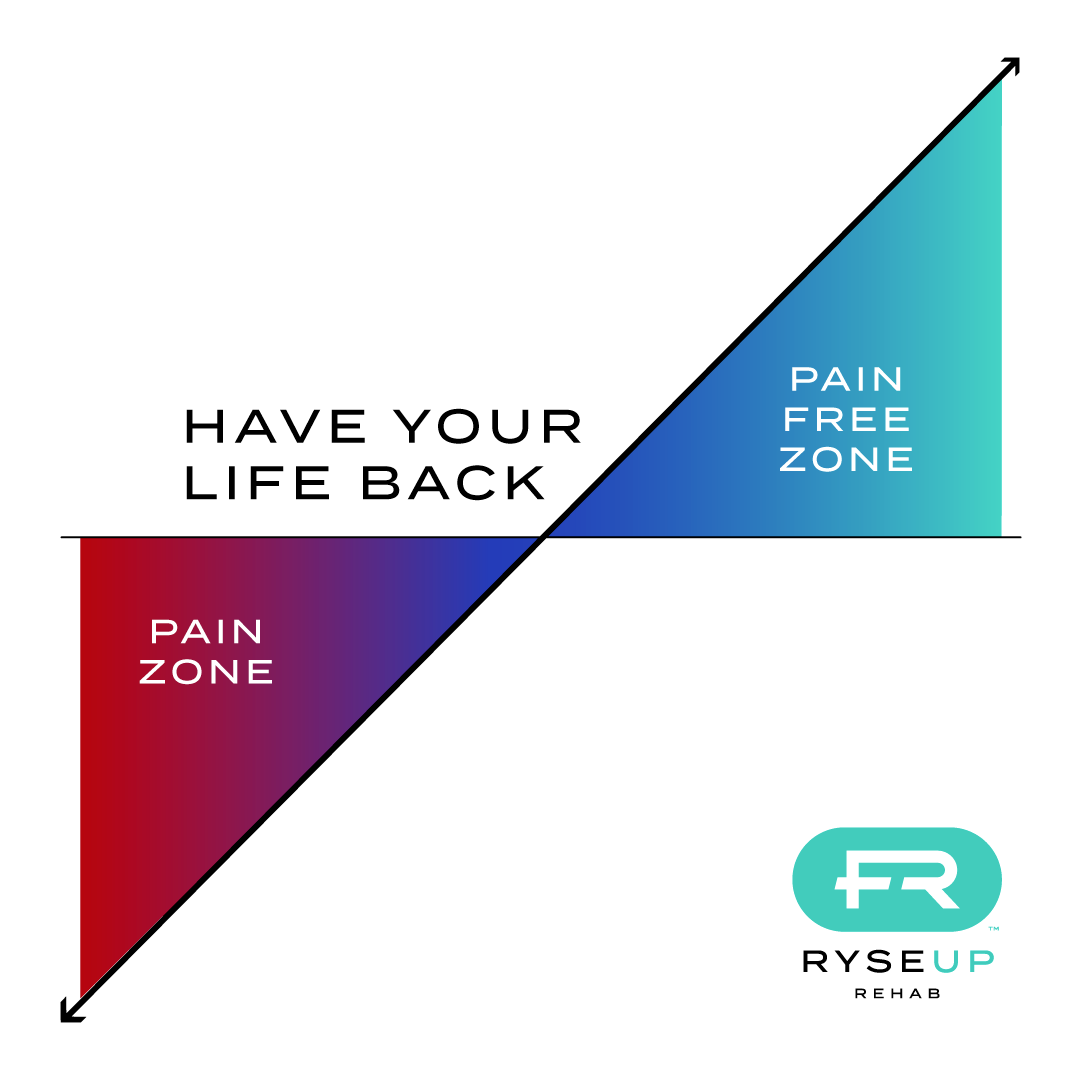 SITx is the Solution You Have Been Waiting For

Our clients report faster recovery times, spend less time in sessions, and there are no at home exercises. Show up for your short 30 minute sessions a few times a week and you are well on your way to getting out of the pain zone, and not just for a little while either.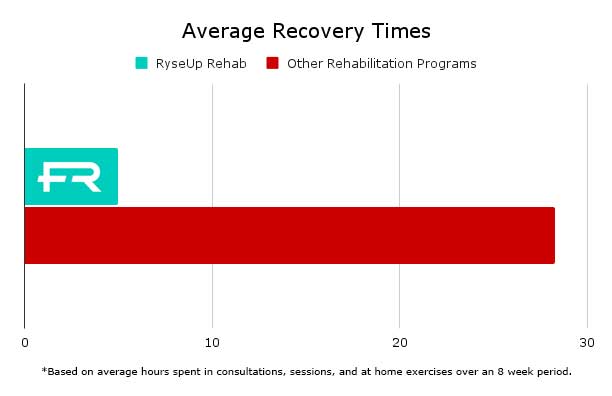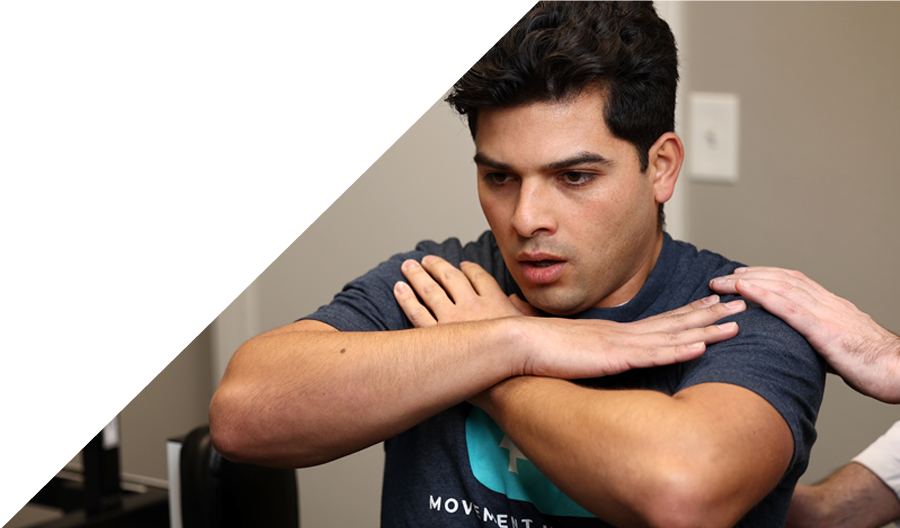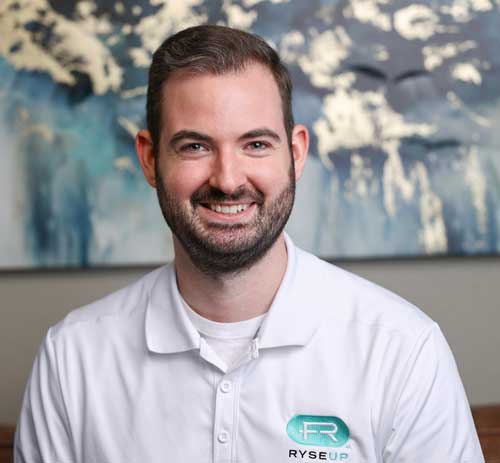 Why did Stephen Create RyseUP Rehab?
He was in a car wreck when he was younger and the doctors told him he would never walk again. He defied everything they said and he walks now. His experience with typical rehabilitation, lots of hours, and lots of uncertainty led him to discover a new way, SITx.
RyseUP is tired of the old ways of doing things — the broken system that never resolves chronic pain or lifelong issues. We believe that everyone deserves a chance to live life without pain, which means you need rehabilitation that will fully address and resolve it.
What Our Clients Are Saying About Our Rehab Protocol
"Due to an automobile accident, it was very difficult for me to do or complete simple tasks. My range of motion brought many limitations and pain. Once I started SITx, with Stephen, I was able to gain stability and strength in my joints and muscles. I noticed an increase in energy and mobility.
For several months, I was referred to specialists for pain relief for my neck, back, knee, and wrist but, it seemed to have eased the pain for only a short while. My doctor suggested that I try RyseUP, which he explained was much different from what I am used to. I was not sure what to expect but at this point, I was willing to try anything.
Once I completed my first Rehabilitation Therapy session with Stephen, I left with a little knowledge of strength training that had nothing to do with dumbbells. After each session, I felt my lower back and hip getting stronger.
Before, going up and down the stairs was daunting and I would only do so if I had an appointment. Now, the stairs aren't so bad after all. My hip does not give out spontaneously, my headaches are not as frequent as they use to be and I am able to stand and walk with a lot more confidence than I was a few months ago.
Stephen has also helped with my nutrition and weight loss which have also contributed to a better recovery.  Thank you, Stephen, and RyseUP, for all your knowledge, and for helping me through this journey of recovery."
"Working with RyseUP Rehab helped my neck pain, and my body feel better. I have tried anything that just didn't make a very big difference, and I can feel the difference with RyseUP. These rehab sessions are like nothing I have ever experienced before, and I am excited to keep getting better."
"I had a snowmobile tip over me and pinned my leg underneath it. After that incident, my leg was always giving out on me when I would walk. Since going to RyseUP and following their exercise protocol, it has helped me tremendously. My leg is stronger and no longer gives out/hurts.
I go two times a week for roughly 30 minutes each and have felt stronger and more energy. I would encourage anyone to try these experiences – believe me you won't regret it."
Here to Help You Have Real Recovery & Get Your Life Back
The SITx Approach at RyseUP Rehab uses a revolutionary approach to strengthening your body, which ultimately opens the door to improved body function, healthy range of motion, flexibility, less joint pain, and the ability. to enjoy doing the activities you love.
Short Rehab Sessions
The Initial Consultation takes about 60 minutes, and after that, each rehab session is 30 minutes. The best part is after your session your job is to go home and recover, there are no at-home exercises in between your sessions.
Focused on Your Specific Injury & Recovery
Your sessions will be focused on addressing pain, and helping your body be strengthened to feel better. The Rehab Specialist that leads your sessions will keep you on track, aligned, and doing each exercise correctly so there is zero risk for further injury.
A Plan for You to Get Better
We have helped many people throughout their recovery after a car accident addressing chronic pain, neck pain, shoulder pain, and more. Our programs are designed for you to move out of the pain zone and into the pain-free zone. 
Schedule My Initial Consultation
Please plan on 1 hour for your consultation and first rehab session.
Be sure to check your email for all the details on how to prepare for your initial consult.
We do need you to complete new client paperwork so we recommend the best program for your unique injury recovery. If you do not complete this now you will need to arrive early to get this completed.
Be sure to dress in shorts, and a workout shirt or tank top, and arrive 10 minutes early for your appointment.
2230 N. University Pkwy Bldg 5, Ste B
Provo, UT 84604